After one year of waiting, saving, paying, working and more waiting I finally made it to Adelaide and then Lonsdale where the 1971 Leyland Atlantean double decker was waiting for me.
I left Brisbane on the 21st of December 2015 with Winston, the American couch surfer I'd hosted and "Uncle" Eric Robert Craigie. I expected to be in Adelaide in 2 days and eventually arrived on the 2nd of January 2016…….12 days later. So many interesting and synchronistic events happened along the way that I could write half a dozen blog posts about it. (later)
Highlights of the trip include:
being homeless in Byron Bay
meeting Bundjalung man Lewis Walker and family in Nimbin
staying with Spook Eye in Lismore and having Christmas Lunch with the homeless
Moree, Moree, Moree and hospitable people of Moree
getting my new car battery stolen in Moree
Moree artesian spas
3 days at the #PilligaPush camp with some amazing people culminating in a New Years Eve bush doof
a spontaneous video posted on Facebook that went viral. Watch it here.
A week later I eventually got to see The Atlantean. I was so happy that at last the work could begin in earnest.
I started to list all the things I needed for the bus, one of those being painting. I posted a call out on the Adelaide Street Artists Facebook page and next thing I get this message offering to paint the Atlantean in a live demonstration for the #littlerundlestreetartproject as part of the opening celebrations for the Adelaide fringe festival. This will happen on the 12th of February so now I am waiting get a permit to move it and finally have my first drive.
Since I arrived in Adelaide, I have met all kinds of interesting people including the guy responsible for the "Big Brother" RF chip in your visa card, writers, artists and teachers. I dropped in to SA Creative Writers Inc. looking to network and to find out about writing workshops to improve my writing and on the way out I was told about a woman doing something similar to me. So I got in contact with Fee Plumley of the Really Big Road Trip. We hit it off straight way on Facebook messenger, discovering our grandfathers shared the same name, "Arthur." We had to meet.
I met Fee for a coffee and then we went for a free pizza which I had owing to me from the Bar that accidentally turned of the ATM as it was dispensing my money a day earlier. Fee and I have a lot more than our grandfathers' names in common. Buses, passion for digital literacy, sovereignty, indigenous rights and activism. Fee invited me to a banner painting at her friends' house where I was introduced to some of the Adelaide anarchist punk mob. Lo and behold they just happen to know activist mob from Brisbane.
What else?
I'm starting my first free Quantum Pause Breathing and Tibetan Rites of Rejuvenation class today. 5:30pm by the Torrens. BYO Yoga mat.
I have started ollecting secondhand books for the Free Blue Library and also to gift away in return for support. Thanks to "Deb" for her generous donation.
I have sourced a spare wheel and tyre for the bus. I hope I never get a flat tyre by myself becauser it took a forklift to load it into place.
Also sourced two seconds solar panels with cosmetic damage at $50 each. (Thanks Fee and friend).
One last thing as part of my crowdfunding "Rewards Program" I want to offer the chance to come on the bus and participate in classes as both a guest teacher and student. My question to you, my readers is: How much would you be willing to pay per night, B and B, to stay in the bus, attend classes and also give a daily class on your speciality of interest in health, sustainability, or digital literacy? Please leave your comments below.
In the meantime if you can spare a few dollars to help me fund this school and it's running costs. Here is the link.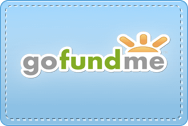 Peace and Love until next time.

Adelaide, Arthur and the Atlantean by James Arthur Warren is licensed under a Creative Commons Attribution-NonCommercial-ShareAlike 4.0 International License.