Stop? Really?
The last thirteen days have been full on. I took delivery of the Atlantean on the 30th of January and drove her all the way from Lonsdale to Little Rundle Street in Kent Town where I set to work cleaning and taking stock of the enormous task ahead.
One thing I have learnt over the last year is that there is no end date with a project like this. I inevitably get asked. "So (pause….) when are you going?" I figure the pause is for the sudden realisation by the questioner that they are asking, "how long is a piece of string?"
My answer is the same, "when it's ready"
The past thirteen days have been amazing. I was contacted on facebook by Claire of the Tin Cat Cafe after posting on the Adelaide Street Artists group looking for people to paint the bus. Claire is coordinating the Little Rundle Street Art Project where a group of over 100 artists have transformed a grey industrial laneway into a place of beauty.
First I was introduced to the incredible Jack Franceschini of "Jack Fran Art" who began painting her straight away while I set to work cleaning her.
She? She has a name.The centrepiece of Jack's work is a woman in thought. As Jack and I stood back admiring the beginings of the woman taking place I asked, "what is she thinking about?" My answer, "what is my name?"
Suddenly…………..(Eureka moment)
"Atlantis" the 1971 Leyland Atlantean double decker bus.
Since that moment, Atlantis aand I have met many neighbours, business people, local workers and of course artists. The painting of Atlantis has so far been done by Tayla Carlaw, (curator) Jack Franceschini, Elizabeth Close, Seb Humphries and Piano.
What else has been happening?
Upstairs inside: I pulled out the divinding wall, moved out a giant recliner down a small spiral staircase, carpeted, painted some chalkboards, painted the end walls and ducting put in some seating and now I have the beginnings of a mobile classrom.
Downstairs inside: Clean, clean, clean, painted up the front, cleaned and loosened windows, put on the windscreen wipers, made a mobile library and shelving in the back, cleaned and oiled the wooden table, cleaned the bathroom, painted some chalk boards, carpeted the back, decorated shelving.
I still need some tools because I would like to replace the fan belts. There would be nothing worse than cooking the motor. That said, I have filled the radiator, checked the oil and started Atlantis up this morning. She starts easily and runs well which is good since I am not a mechaninc. However there are a few lights that arent working, belts that need replacing and windscreen wiper rubbers that also need replacing.
Tomorrow is the opening night of the Adelaide Fringe Festival and the opening of the Little Rundle Street Art Project #littlerundlestreetartproject with a street party. Atlantis is going to shine. However, this is not the end of the story. There is a long way to go and a lot of work to do.
This all takes time and money. Time I have an abundance of, money is a different matter. While I am productivly building a mobile free school, working hard and intend to be productive teaching in a mobile free school, I am not productive in raising the funds needed to get this bus on the road. Nearly all of the things I have recieved and put into the project thus far have been donated by people with an excess of things. However this isn't paying the bills because there are certain things that you need money for, registration, insurance, digital technology and of course fuel and oil.
I am at 40% of my target for crowdfunding on GoFundMe and would appreciate it if you could help out. There is an exclusive once off rewards program happening now for the first ten people that donate $350 get to come and stay on Atlantis for a week and participate as a nomad facilitator in residence once she is on the road.
You can contribute at the gofundme link below. Donate to James' Blue House Free Schools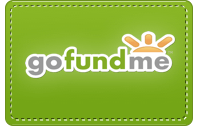 Next Stop????????? by James Arthur Warren is licensed under a Creative Commons Attribution-NonCommercial-ShareAlike 4.0 International License.