"Atlanitis" is the most beautiful double decker bus I have ever seen. She is my prototype moblie school of health, sustainability and digital literacy. I plan to create many mobile free schools and one day a "communiversity."
Back to Atlantis, I picked her up on the 30th of January 2016 and then spent eight weeks with a group of artists decorating her in Rundle Street Kent Town.
A BIG THANKS to Jack Franceschini, Elizabeth Close, Tayla Carlaw, Mat Dopheide, #10TKL and Seb Humphreys. All these artists are available for commision works, murals and shows. You can find them on Facebook or Instagram. Also a massive thank you to Claire Margaret Graham who organised all the artist as part of the #littlerundlestreeartproject in Kent Town Adelaide. Claire is available to organise your art project with the #littleartproject
I also had a go at painting the outside of Atlantis but I have spent most of my time working on the inside. Inside Atlantis is the "Free Blue Library" and "James' Blue House Free School". The majority of the fit out used post consumer items that were excess to their original owners needs. We live in such a wasteful society that promotes consumption that it is relatively simple to find "stuff" that people no longer have any use for.
This consumer society also seems to produce its fair share of hoarders suffering obsesive compulsive disorder (ODC). Having been close to a number of people with OCD it is rewarding that I can help them dispose of their accumulated stuff and they can know that their contribution is going to a good cause. I think people in particular hoard/collect books because of the emotional content that many books contain. My job is to collect these unused books sitting in boxes in the garage and to be the conduit to get them back into circulation and use. Over the past 8 weeks I had collected 31 milk crates of books and in only one day at the Blenheim Music and Camping Festival, I managed to dispose of 6 crates of books by giving them away. I also ask people for contributions of more books and gold coins so that I can continue travelling, teaching and giving out free books.
My maiden voyage was from Kent Town to the Blenheim Festival in the Clare Valley. I left Kent Town about 4pm for the 122km drive. There was a long line of traffic behind me as I left Adelaide and I sure got some interesting looks. First stop was the service station to put air in the tyres. I had pumped up the tyres a lot before I left but the first little "heavy duty" compressor that I got from repco melted, gave up and died in the process so I had to get a bit of help from a bigger compressor.
The stop at the servo took a while. The tyres of Atlantis have to be at 100psi and most cars are only 32psi. Fourty Five minutes later the tyres were inflated and we were on the road again. As I got on the country roads I had to be hyper aware of the height of Atlantis, 4.2m, and the low overhanging branches. Sometimes I need to cross a little onto the opposite side of the road to avoid low hanging branches. This is one restriction and I envisage that the future mobile schools will be in normal buses or big 4WD trucks.
As the sun set I found a stop in a road gravel dump by the side of the road in Tarlee, only about 30km short of my destination. I slept well in the country, the first time for a long while. When I awoke there were birds singing so I had a quick tea and some fruit for breakfast then got on the road but not before a school bus stopped by to take photos
I arrived about 9:30 at the site of the Blenheim Festival and set about helping set up the festival and then the next morning I put all the books outside in preparation for the festival. Over the day I held a number of workshops on Quantum Pause Breathing Meditation, an introduction to the 5 Tibetan Rites of rejuventaion, sustainability, local and community exchange systems and also "Bed Time Story Telling" for the grown ups that wanted to chill before heading back to their tents to sleep off their cocktail of intoxicants.
It makes me happy to see the looks of wonderment and awe by all who visit and know that I have insprired them somehow. I look at Atlantis myself and am filled with gratitude for what we have collectively co-created. Someone who visited said you must be proud of your achievement but to have pride wouuld leave me open to scorn. This is a collective effort of many people who have sacrificed much time and effort. My parents and my children who haven't seen me for nearly 4 months, the artist, the monetary contributors,  and all who share my journey on social media. If there is anything that I feel, it is great humility for the honour of being an inspiration to so many people.
The next stage of my journey is the trip back to see my family in Brisbane. I am looking for travelling companions/guest interns/facilitators to join us on the road. There is an application process and all. Here is the link to the Gumtree Ad. 
Now, I am waiting on oil and oil and air filters so that "Atlantis" is fit for the journey. In the meantime I am contacting local councils so that I can use their parks to offer my free services: The Free Blue Library, and James' Blue House Free Schools classes of health, sustainability and digital literacy.
I have achieved many of my goals so far but there is still a long way to go. Next I want to put a solar energy system on Atlantis and increase my IT capacity and digital learning tools so that I can offer top quality classes of digital literacy.
You can help too by contributing to my Gofundme campaign here.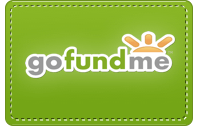 Maiden Voyage of Atlantis by James Arthur Warren is licensed under a Creative Commons Attribution-ShareAlike 4.0 International License.