7 Benefits of Dancing
by James Arthur Warren
I love dancing. Anyone that knows me well has seen me enjoying a good dance and knows how I love dancing.
The Free Dictionary defines Dance as a verb meaning, "to move rhythmically usually to music, using prescribed or improvised steps and gestures." [1] I dance because I enjoy moving to music. I love the freedom that I have when I am dancing. I danced a only little when I was a teenager but always enjoyed it nonetheless. My sisters took dancing lessons in ballet, tap and jazz but not I. It wasn't until my last year of high school that my physical education class had an assessable dance component. I had to choreograph a dance with a partner and enjoyed it so much that I got top marks of all the boys in the class.
As I have become older and wiser I am fortunate to live in a city which offers all kinds of opportunities for dancing. Last year I was fortunate to dance with a group of people worldwide in the International Zouk Flash Mob 2014. I had never done any latin dancing so it was a challenge that I looked forward to each Sunday learning the steps building up to the excitement of a flashmob. On the 21st of September the Brisbane Mob, 136 of us gathered at South Bank Parklands and danced our routine without a hitch. You can watch the video below.

After the flash mob, I continued learning more Zouk dancing.This year I have had fun dabbling in other styles of dancing, foxtrot, tango, bachata, salsa and hip-hop. I did this at some free dancing classes that were held at South Bank Parklands as part of the Active Parks Dance Program. Listening to reggae music is another passion of mine and I enjoy nothing more than moving rhythmically to reggae. My love of reggae is one reason why I subscribe annually to public radio 4zZz fm [2] which has a reggae show each week called "The Yard" [3]. This year for subscribing I was rewarded with a pass to see House of Shem, a band from New Zealand, playing this Friday night. Once again I have the opportunity to dance and move my body rhythmically to music.
Here are just 7 of the many benefits that come from dancing.
Fun: Dancing is enjoyable and makes people happy and smile. A month ago of was leaning to bachata with a large group of people doing a progressive dance where we changed partners after each routine. By the end of the song everyone had mastered the moved and had big smiles, were laughing and the feeling of joy had permeated all the dancers involved.
Dancing improves your cardiovascular health: Dancing is a form of exercise which is quite vigorous and helps to improve your cardiovascular fitness.
Dancing improves your coordination: Dancing involves moving rhythmically to music which improves your coordination. In order to dance a different style of music you need to learn new ways to move your body.
Social: Dancing, especially social dancing is a great way to meet people and expand your circle of friends. You might even meet the love of your life dancing.
Builds your confidence and self esteem: One of the most common excuses for not dancing is "I can't dance" however this more often than not is code for "I have never tried or don't want to try because I am shy that people might think I look funny and laugh at me." Occasionally someone might laugh at someone dancing funnily but usually the dancer is having such a good time, enjoying themselves that they couldn't care less what other people are thinking. Dancing helps people to get over social inhibitions and become more confident.
Reduce stress and increase relaxation: Dancing allows you to forget the stresses and troubles of the life because dancing focuses you in the present. Why? To dance you need to both listen to and feel the music as well as concentrate on the moves. Dancing also uses up your energy so that when you stop you are more relaxed.
Dancing gives you stronger bones: The more that you move the stronger your bones get.
Bonus Benefit boosts your memory because you need to remember "the moves" and think about where you will move next. A study in the New England Journal of medicine showed that frequent dancing was the physical activity most likely to protect against dementia. [4]
You can help me build a mobile free school teaching lifestyles of health and sustainability here.
Check out this video on the 7 benefits of dancing
[1] http://www.thefreedictionary.com/dancing
[3] http://www.4zzzfm.org.au/program/the-yard
[4] http://socialdance.stanford.edu/syllabi/smarter.htm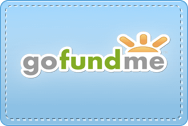 7 Benefits of Dancing by James Arthur Warren is licensed under a Creative Commons Attribution-ShareAlike 4.0 International License.