Most people I know want to stay young and to be in the springtime of their youth again. They want to have happy and healthy lives free of pain. They want to have the same vigour and energy that they had when they were 18 years old. Here are 4 easy habits that help your body heal, rejuvenate and which can slow and even reverse ageing.  The important thing is that if you want to see results that these 4 easy actions become your 4 daily habits. Before I continue I want to warn you that none of these habits reverses gray hair.
What are they? Air, Water, Earth and Fire
Quantum Pause Breathing.
Drinking good quality clean water.
Eating a raw nutritious breakfast.
The 5 Tibetan Rites of Rejuvenation.
1. Quantum Pause Breathing  [1]
The first element is air which our body uses for oxygen.Deep, purposeful breathing improves the oxygen in our body. Quantum Pause Breathing is a four stage breathing meditation that helps healing by increasing the transfer of oxygen into the body. QP also improves heart mind coherance, oxygenates the blood, improves lung capacity, helps heal lungs polluted by smoking tobacco.
Quantum pause breathing starts with a 5 second full 100% inhale, 5 second full breath hold, 5 second full exhale and finally a 5 second hold fully exhaled. One cycle takes 20 seconds and a typical set goes for 5 minutes followed by a period of consolidation of about 2 or 3 minutes. When you first begin QP breathing 5 second intervals might be difficuls so you might like to start with 3 second intervals and slowly build up to 5 second intervals. The important thing is that all the sections of the breathing are of equal length.
The beauty of Quantum Pause Breathing is that it can be easily practiced at home, at work, on the bus or even in a conversation.
Here is a video of explaining how it works.
2. Drinking Good Quality Water
Humans can only survive about 3 days without drinking water. However even if you have enough water, it is the quality of water that is most important. There is a big difference between natural spring water and the water in  bottle of Coke.
What is clean healthy water? It is water that is free of chlorine and fluoride.
3. Eating a raw nutritious breakfast. 
Fruit, vegetables, seeds and nuts come from plants that take their nutrients from the Earth. They have many essential vitamins, mineralks and nutrients that or bodies need. Processing food and cooking destroys many of the nutrients. Processed foods are low in soluble fibre, energy dense and nutrient poor. However fresh raw fruit and vegetables are high in fibre, nutrient rich and give a more sustained energy over a longer period.
Instead of breakfast  cereal and toast  eat a something like a bowl of freshly cut fruit, a freshly made fruit and vegetable juice or a green smoothee.
4. The 5 Tibetan Rites of Rejuvenation
These 5 simple yoga exercises from Tibet came to the world from Peter Kelder in his book "The eye of revelation" [2]  You can download it here. Practised daily these 5 simple exercises with fill you full of fire energy making you stronger and more flexible in your core. Please check with your GP before taking up any new exercize routine.
[1] http://eventtemples.com/sessions/evt3/downloads/Spiritual%20Activism%20EVT3.pdf
[2] http://www.t5t.com/product_info.php?products_id=122
I am building a mobile free school in a double decher bus to teach lifestyles of health and sustainability as well as digital literacy. Your contribution to James' Blue House Free School gofundme campaign will assit in getting equiping the bus for education and travel.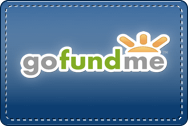 Disclaimer: In order to slow and reverse ageing these habits need to be practised daily. That means 7 days per week for at least 3 months. That is why they are habits. Unless you are truely prepared to commit to changing your life and adopting healthy habits don't come crying to me that you are still ageing.

4 EASY HABITS THAT SLOW AND REVERSE AGEING by James Arthur Warren is licensed under a Creative Commons Attribution-ShareAlike 4.0 International License.
Based on a work at https://bluehousefreeschool.com/2015/09/12/4-easy-habits-that-slow-and-reverse-ageing/.